DARK ORDER VS. NATURAL NIGHTMARES, MATT CARDONA, AND SCORPIO SKY
Results: Colt Cabana was setting up a powerbomb on QT Marshall, when Brodie Lee insisted on tagging in. Brodie allowed QT to tag in Dustin and proceeded to lay Dustin out with a discus lariat. Brodie tagged Colt back in and signaled for him to make the cover. Colt instead went for a top-rope moonsault, which missed, as Dustin rolled out of the way and grabbed Colt for a successful roll-up.
After the match, Brodie angrily screamed at Colt for screwing up. As the Dark Order walked to the back, Evil Uno helped Colt up and seemed to sympathize with him.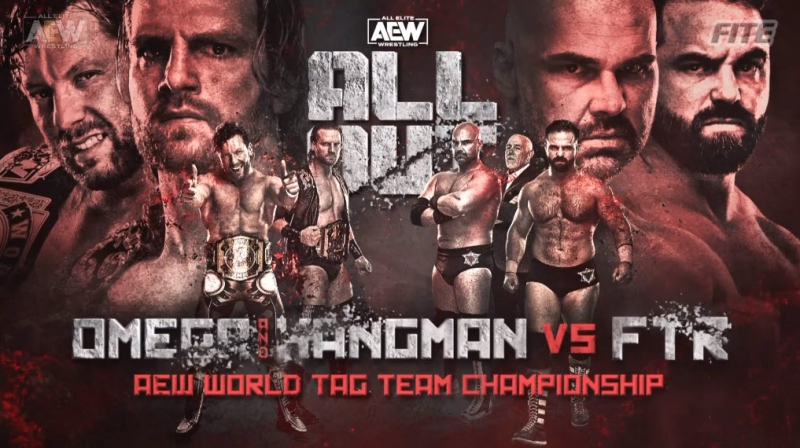 KENNY OMEGA AND HANGMAN PAGE (C) VS. FTR
AEW World Tag Team Championship
Results: FTR destroyed Kenny's leg, meaning Hangman had to try to fight them off on his own. Kenny finally returned to help out, but accidentally knocked Hangman silly with the V-Trigger. With Kenny barely able to move, he watched as FTR hit Hangman with a spiked piledriver. Hangman kicked out, but they followed with a second spiked piledriver, which finished the job. FTR are the new tag champs.
After the match, Kenny was extremely frustrated and considered using a folding table on Hangman. He discarded it, but when Hangman stumbled towards him, Kenny shoved him away and allowed him to collapse onto the mat. Kenny stormed backstage, angrily ranted at the Young Bucks (blaming Hangman for their loss), then left in his car.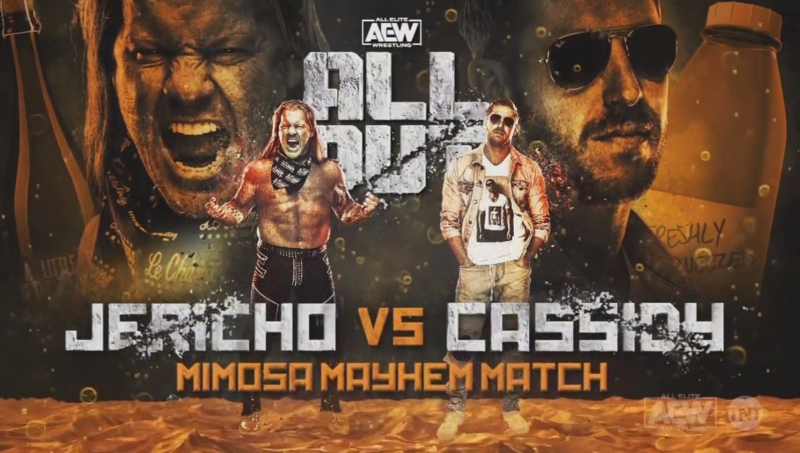 CHRIS JERICHO VS. ORANGE CASSIDY